Holo handle production Part 2
We are doing custom parts production in Toyokawa City, Aichi Prefecture.
Industry love.
Thank you for your hard work this week.
It's the second half of November.
You can see the end of the year.
Is it going to be a good end of the year this year?
I'm thinking of running to the end again this year.
Let's do our best to have a good new year's eve.
Well, this is the second part of making the hood handle.
[Brief review]
Last time, I talked about a customer in Kyushu who asked me to make a hood handle.
I even introduced the 3D image to the customer.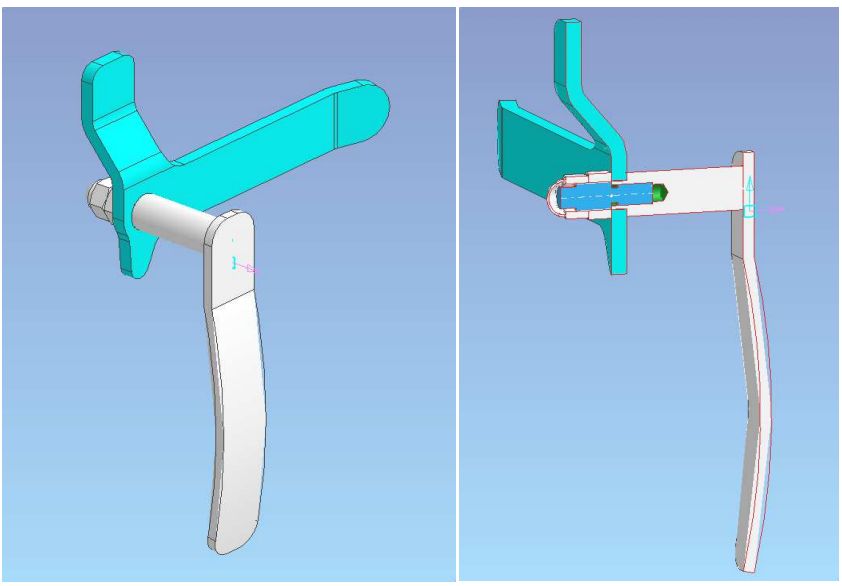 Industry Lab specializes in making blueprints,
From drawing to ordering. That's what I was talking about.
About quotation

When submitting a 3D image to a customer,
We also gave you an estimate.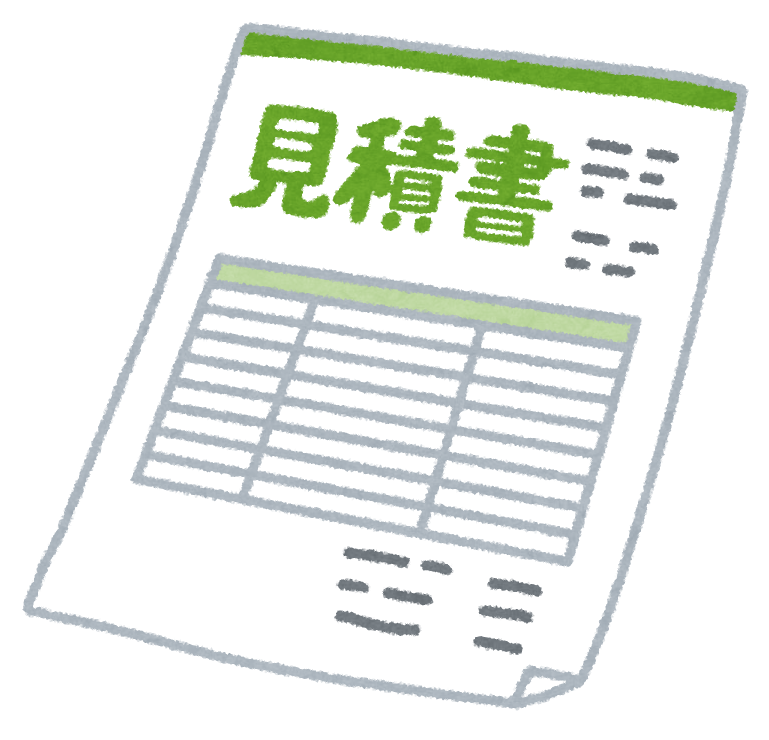 In fact, we will inform you of the very rough price in advance,
I thought there would be no problem, but when I got the OK, I was a little relieved.
In fact, regardless of this matter, you will almost certainly be asked about the approximate amount when you inquire.
To be honest, it is very difficult to say a specific amount on the spot because the contents are different every time because it is an order parts production.
However, if the amount of money you are imagining does not match the customer, the entire conversation will be wasted.
It's pretty rough, but I'm trying to tell you something.
Those who have an image of a very high price for making parts to order,
I feel that there are two types of people who are looking at a single part and thinking about a very cheap price.
This time, I was very relieved that the price was much cheaper than I expected for the former customer.
Please feel free to contact us without having a high threshold image.
So we will go into actual production.
I will make arrangements

I will ask my acquaintance's processing shop to arrange it.
I wrote somewhere before, but even if I say a processor,
Good at metal, good at plastic, good at sharpening, good at cutting
The strength of Industry Love is that we ask for the right person in the right place, considering that area of ​​expertise.
This time, the screw parts are made by a lathe shop.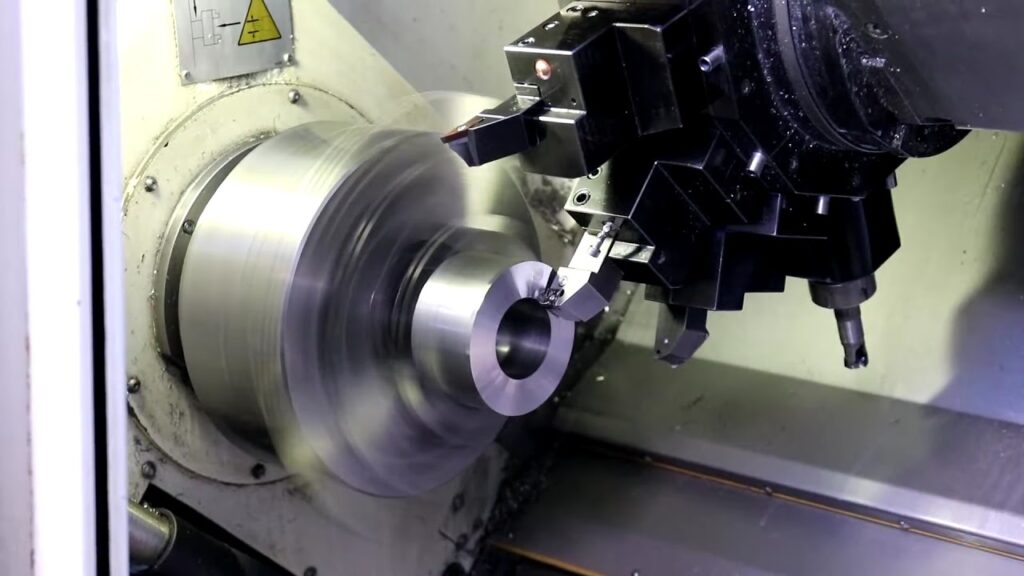 I asked a sheet metal shop for a hook.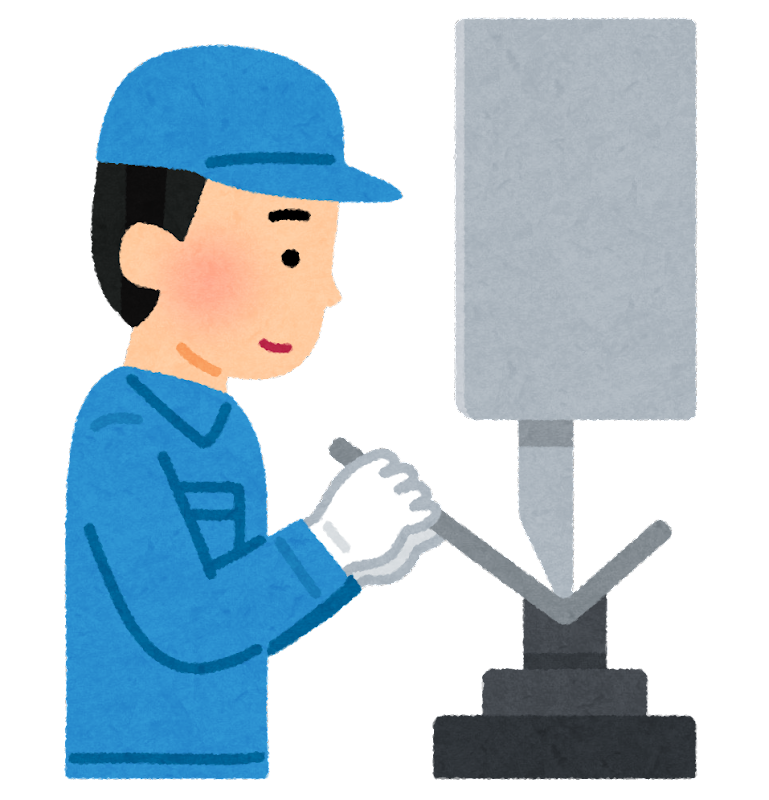 By the way, the production of parts first arranges materials,
We will go through the process of actual production and post-processing,
It will be helpful if you think that it will take about 10 working days.
Arrival of parts
Here comes the parts.
These are the two parts I actually made.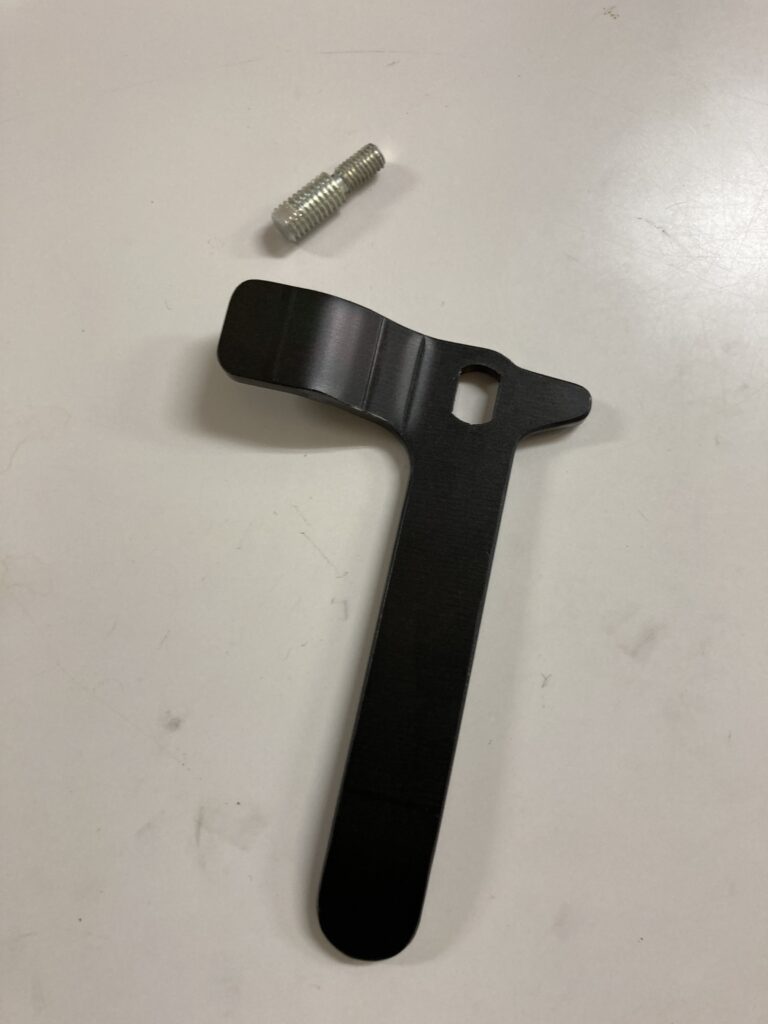 I will also post a picture taken with reference parts.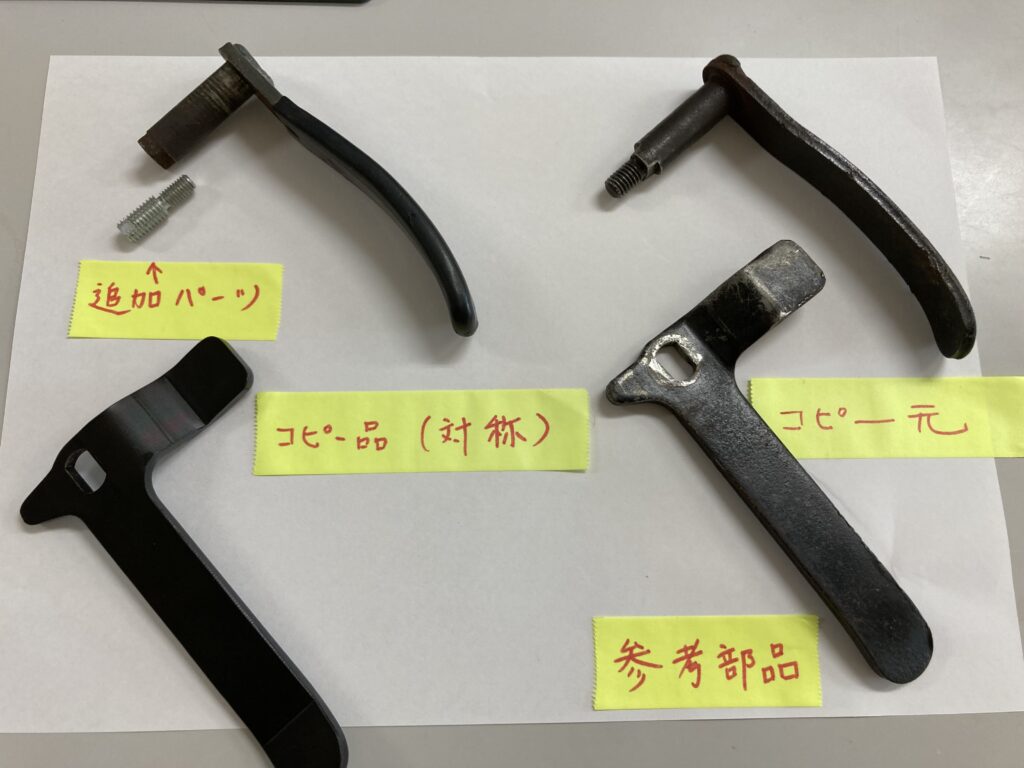 Actually, this is where I get nervous, and the problem is whether the newly manufactured parts will fit perfectly with the borrowed handle.
From the conclusion, it was a perfect fit. I'm glad.
To be honest, I wanted to make a play, so I attacked the last minute,
It was very tight, so I fixed it just a little bit.
No matter what, I'm relieved.
We have sent the parts to the customer.
The parts arrived at the customer's hand about 25 days after receiving the first inquiry.
This was very helpful because they were very good at meeting with customers (by phone) and sending parts.
summary

So I'm glad that the parts production ended safely.
The most common pattern in industry love is the restoration of parts.
In the majority of parts restoration, the pattern is to borrow a damaged part or a symmetrical part and measure the shape.
Therefore, when the important parts that I borrowed have arrived, I will notify you of their arrival.
Then, we carefully explain the problems in manufacturing the parts to be restored and how to improve them.
In addition, it takes about 3 to 4 weeks in most cases because we proceed in the order of explanation, drawing creation, and production.
I think that there are times when I worry about whether the parts will actually be made and delivered.
I will keep you posted on the progress along the way.
I think I got my point across this time.
We will translate your words into English and publish them.
(original Japanese)
―――――――――――――――――――
Thank you for your help. It arrived safely yesterday.
Thank you very much.
I am very satisfied.
It was easy to understand because it was polite and clear explanation.
Also, if there is an opportunity, I would like to ask you. "
――――――――――――――――――――
When I work only in the manufacturing industry, I don't have many opportunities to say "thank you".
I am very happy. Thank you very much.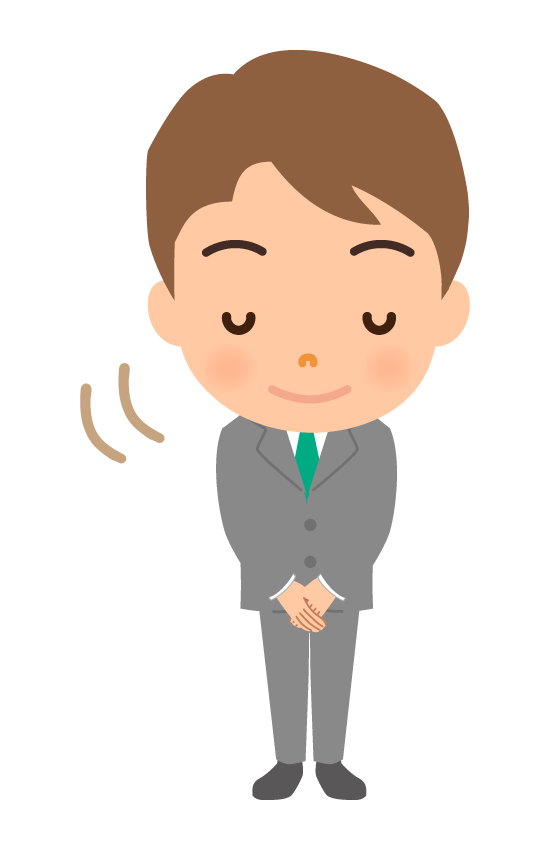 I think it would be wonderful if "thank you" became commonplace in the manufacturing industry someday.
For that reason, I would like to do something myself, even if it is a small ability.
I will continue to do my best to send "love" to the general public and the manufacturing industry with "industry".
Thank you for reading this week.
---
Industry Love
インダストリーラブ
Industry Love
TEL:0533-56-7013
FAX:0533-56-7015
mail:otoiawase@industrylove.biz
address:〒442-0051 愛知県豊川市中央道3丁目31番地
address: 3-31 Chuo Expressway, Toyokawa City, Aichi Prefecture 442-0051
問合せ担当:中尾
Inquirer: Nakao