Introducing a new challenge in Toyokawa City
We are doing custom parts production in Toyokawa City, Aichi Prefecture.
Industry love.
Thank you for your hard work this week.
It's already December, isn't it?
Ladies and gentlemen, do you feel like you're cutting a spurt at work?
I'm doing my best too.
Well, this week I would like to go on a short break topic.
What is Industry Love

First of all, from the introduction of Tori Love.
Industry Love is a service conceived by an FA equipment design office called "NK-Design".
In most cases, FA equipment is manufactured as a single body like a custom-built house.
The period from when the shape of the product to be mass-produced is decided to the actual production is relatively short, and the speed of the equipment industry is wonderful.
In such an environment unique to FA equipment, we have wonderful technologies such as "we are good at manufacturing one product" and "the speed of delivery for parts manufacturing is 1 to 2 weeks".
Industry Lab began with the idea of ​​providing this wonderful technology to individuals and other industries.
Two years have passed since Industry Love started.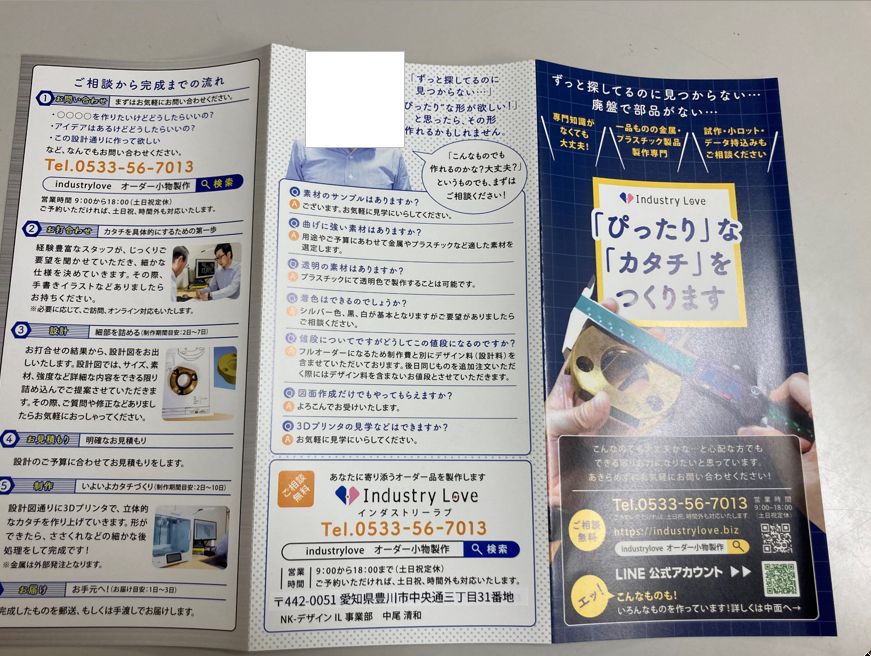 Try it for 2 years

For the first six months, we received almost no inquiries, but after that, we began to receive inquiries little by little.
I believe that basically anything can be made.
There are many cases where talks do not progress due to issues such as cost and safety assurance.
However, there are cases where the story progresses.
There is no simple story because it is an order part,
You will learn a lot from each one.
At Industry Love, there are times when we find ourselves in situations where it would be difficult to make with the current production technology.
It's good that I can study as an individual because I'm sensitive to new technology.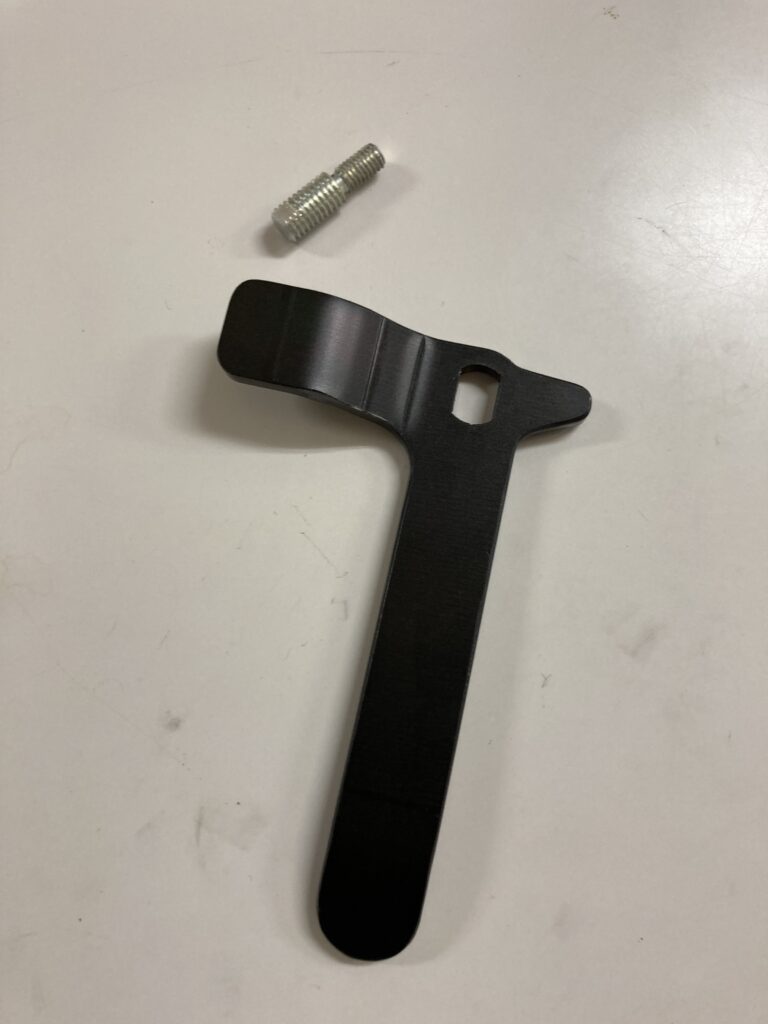 It is possible to produce one item instead of lot production

We also heard from companies.
Until now, even if they wanted to make prototype parts, they were worried that they could only make them in lots.
There is a story in Industry Lab, and prototype production is currently progressing.
This is a demand that I didn't even think about, and I feel like I should try anything in the world.
If you have any problems, please feel free to contact us.
Everyone is taking on new challenges

"Industry Love" is also a new challenge,
Recently, every company is facing various challenges.
I realize that everyone is trying to explore various things.
ISOMURA online shop

There is such a business operator in Toyokawa City,
The parts were made with the "Super Star Aluminum Wheel GR-MAX Bolt Cover" that we had previously made parts for.
This is ISOMURA Co., Ltd., a lathe shop in Toyokawa City.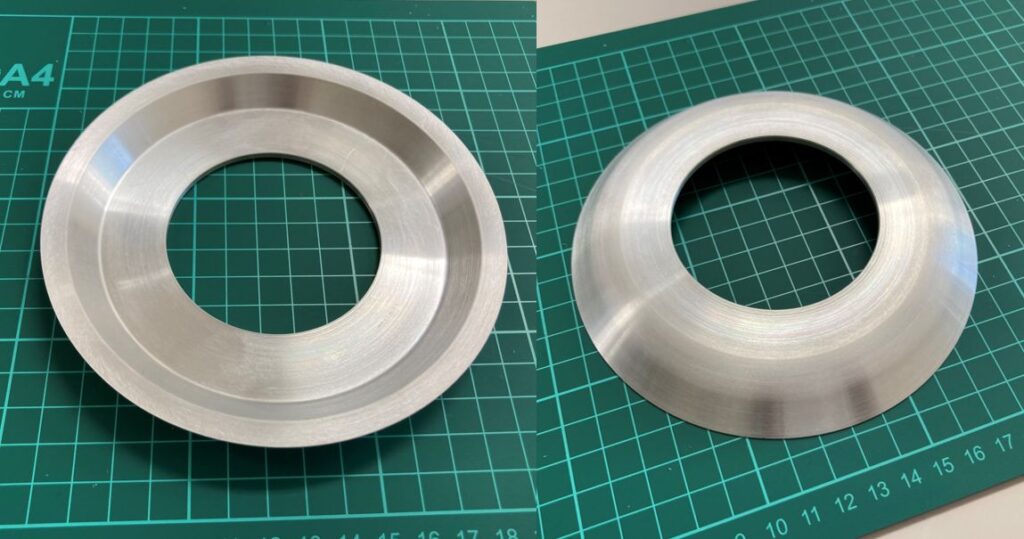 A lathe is a machine that cuts an object while rotating it, and is used to make round objects such as cylinders.
Therefore, when making round objects, I often ask ISOMURA.
So I talked about "industry love",
I heard that "ISOMURA" started an "online shop".
It seems that there are original products in addition to cylindrical parts.
Here is what I was selling. "Mr. Nagamochisan"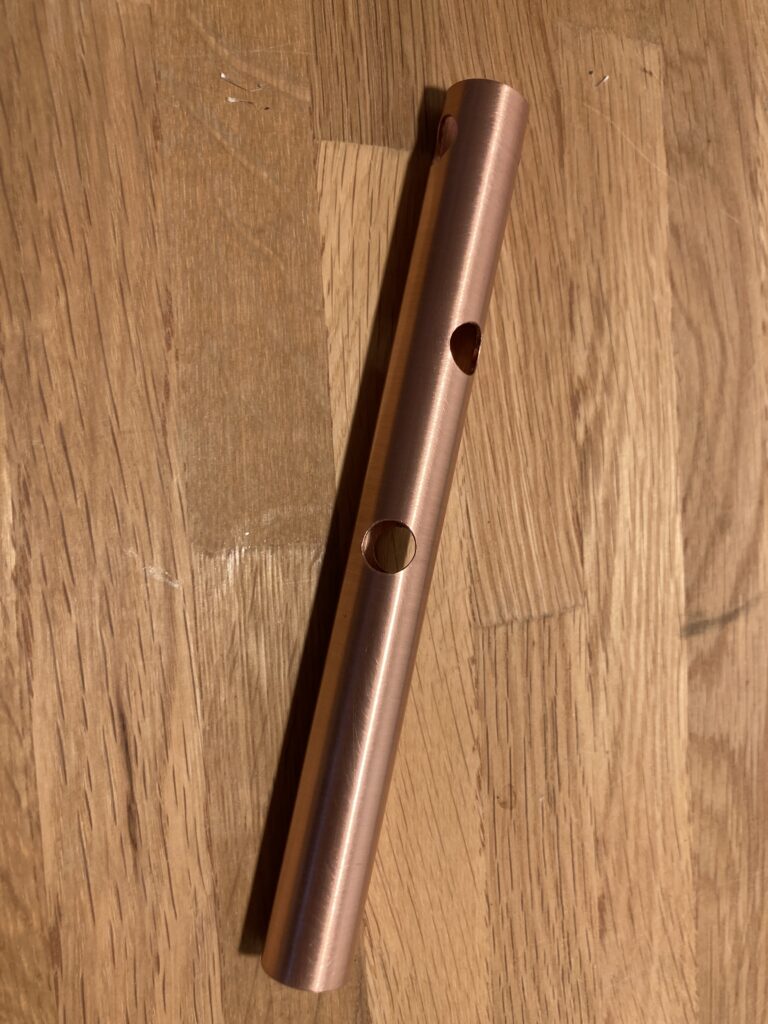 Cylinder made of copper.
What is it used for?
It's strange when you put it in a vase. It was a product that the flowers lasted for a long time.
Copper has an antibacterial effect, so it is used.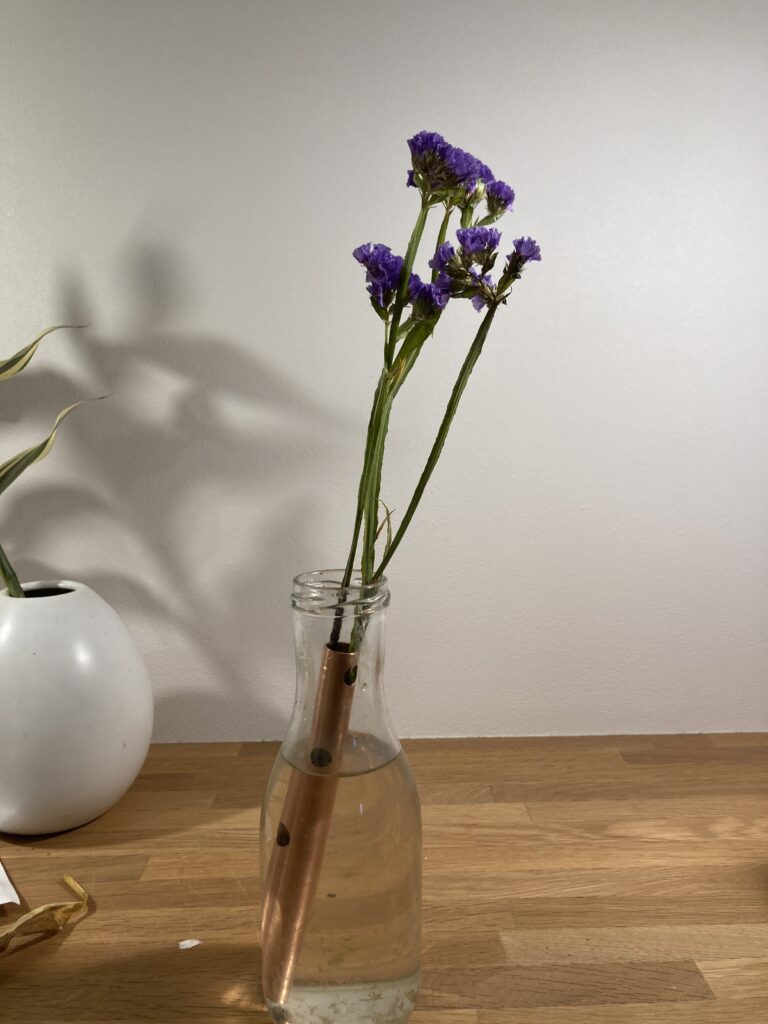 There are muddler-sized ones and 20mm diameter ones, so you can choose according to the shape of the vase.
I use it at home, but it looks a little fashionable.
By the way, the site is here ↓
https://isomura-onlineshop.com/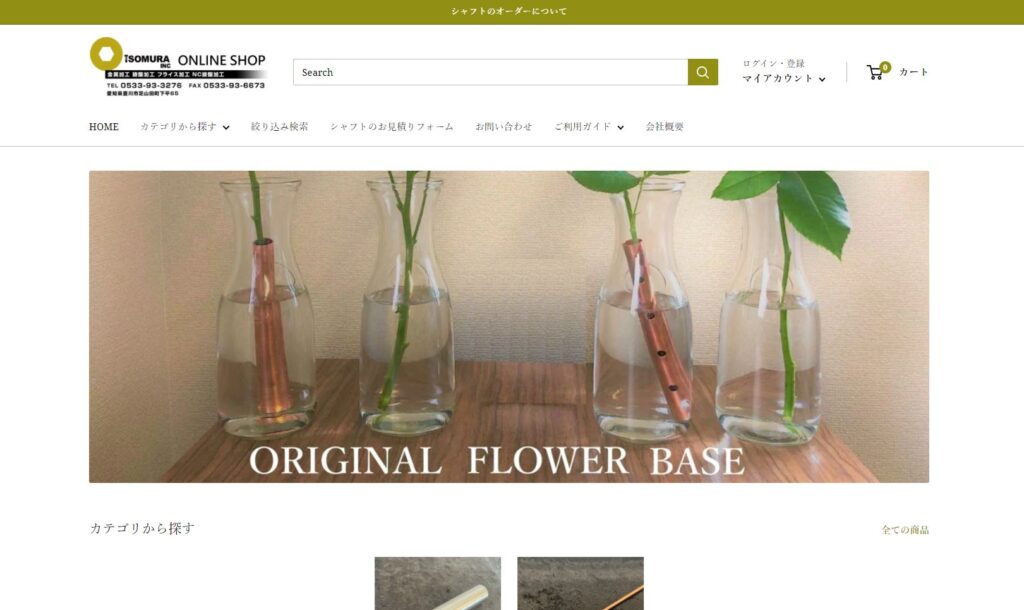 You can also search for "ISOMURA online shop".
East Mikawa Curry

Other
Industry Love has a twitter account, and the person who often takes care of me there is
"Yamaguchi Farm", which develops the "Toyokawami Pork" brand.
It is a company in Toyokawa, but they are working on various things,
I have the opportunity to talk with you because of my relationship, and I always feel amazing and empowered.
Including "Yamaguchi Farm", four companies in Aichi Prefecture and Higashi Mikawa are collaborating to take on new challenges.
"Yamaguchi Farm"
"Torinagasandai"
"Hina-chan Farm"
"Sharyu"
Developed in collaboration with four companies,
curry set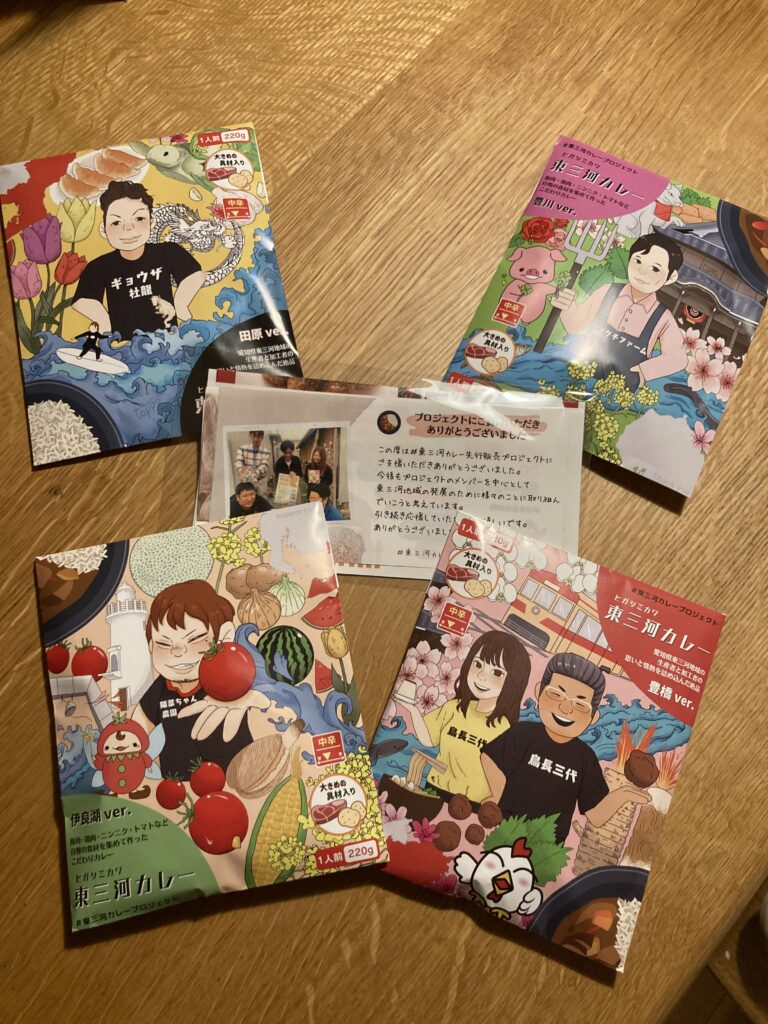 It's really amazing to be able to make something like this.
I ate it,
according to the catchphrase
With plenty of luxury items,
It was delicious with a deep, spicy flavor.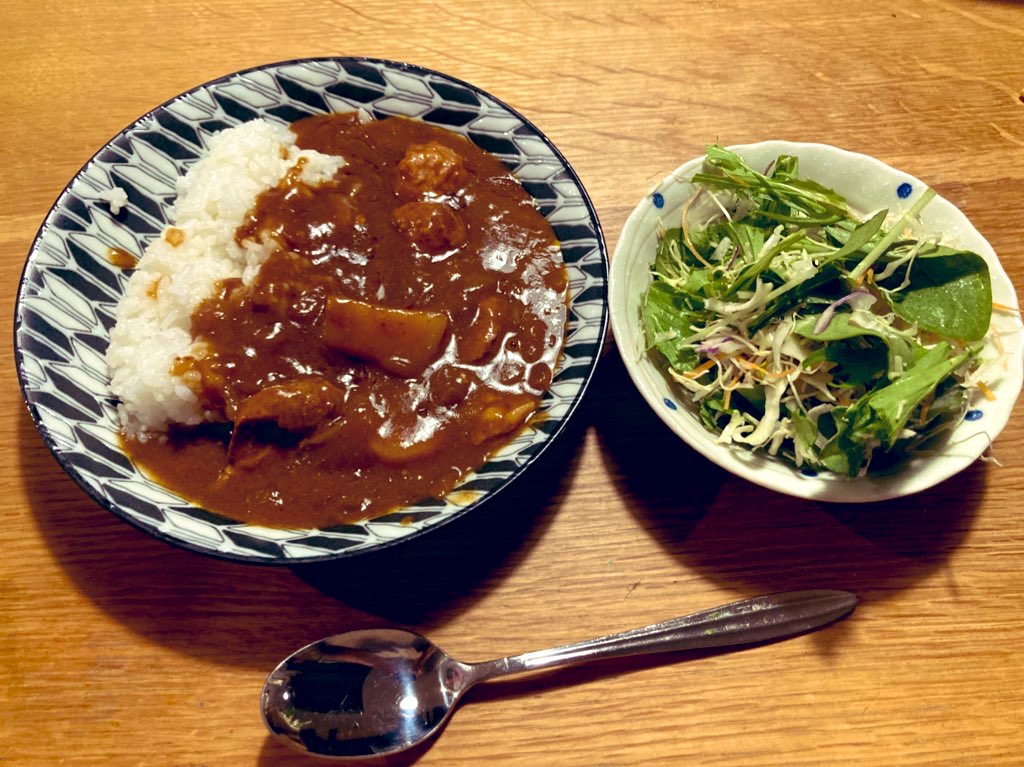 Click here if you are interested ↓
https://www.en-jine.com/projects/higasimikawa-curry
Neighboring companies are also doing their best in such a way.
We can't lose to Industry Love either!! We will keep working hard.
By the way, I wrote this introduction without the approval of the company.
"ISOMURA" "Higashi Mikawa Curry" Please contact us anytime if you have anything.
Thank you for reading today.
Industry Love
インダストリーラブ
Industry Love
TEL:0533-56-7013
FAX:0533-56-7015
mail:otoiawase@industrylove.biz
address:〒442-0051 愛知県豊川市中央道3丁目31番地
address: 3-31 Chuo Expressway, Toyokawa City, Aichi Prefecture 442-0051
問合せ担当:中尾
Inquirer: Nakao