Thank you for your hard work this week.
We are doing custom parts production in Toyokawa City, Aichi Prefecture.
Industry love.
The Obon holiday is coming soon.
Do you think everyone will be able to spend the Obon holiday comfortably?
Thankfully, I received a big job, and I think that the Obon holiday is a visit to the grave and work.
I would be happy if I could refresh a little around September.
Well, I thought about the introduction of the new equipment I introduced this week, but it was unexpectedly difficult to operate, so I stopped halfway.
I got a 3D scanner.
Recently, we have received many inquiries about the restoration of old car parts, but even if we can't use them as they are, if we can convert damaged parts into 3D data, we thought that it would reduce the time required to model the parts, so we got a 3D scanner.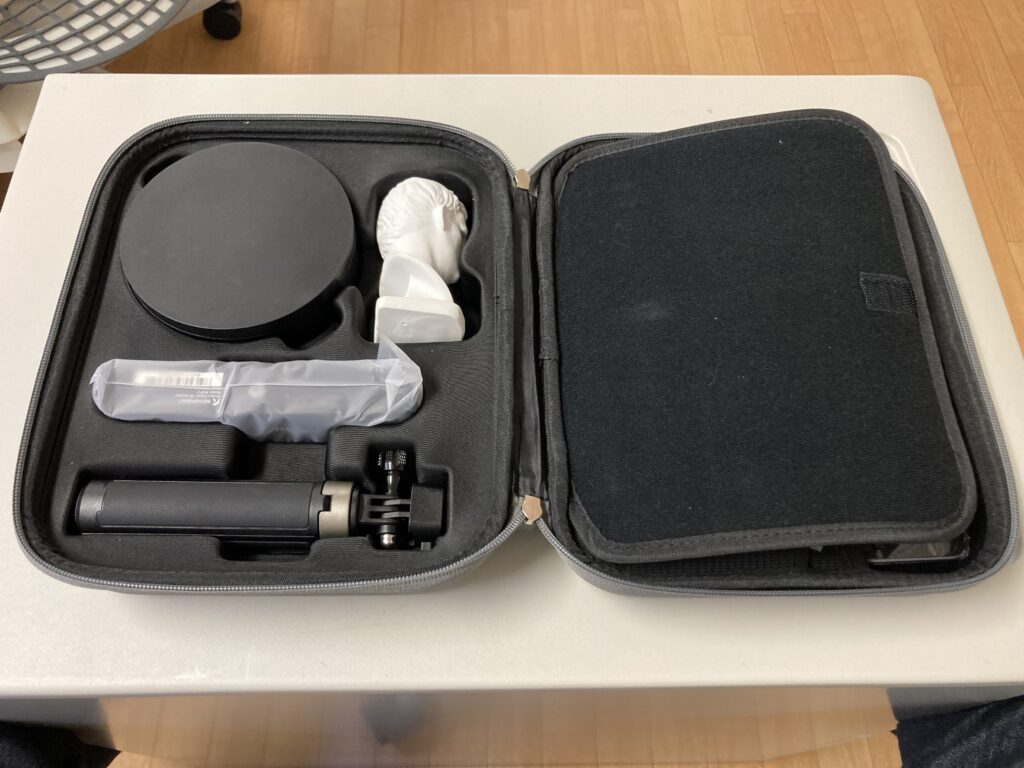 I tried a little operation with
I was like, "Well, this is not going to be easy."
In the first place, software and manuals are based on English and Chinese, and it seems that reading and correcting also requires knacks.
It was impossible to create 3D data just by touching it for 2 hours💦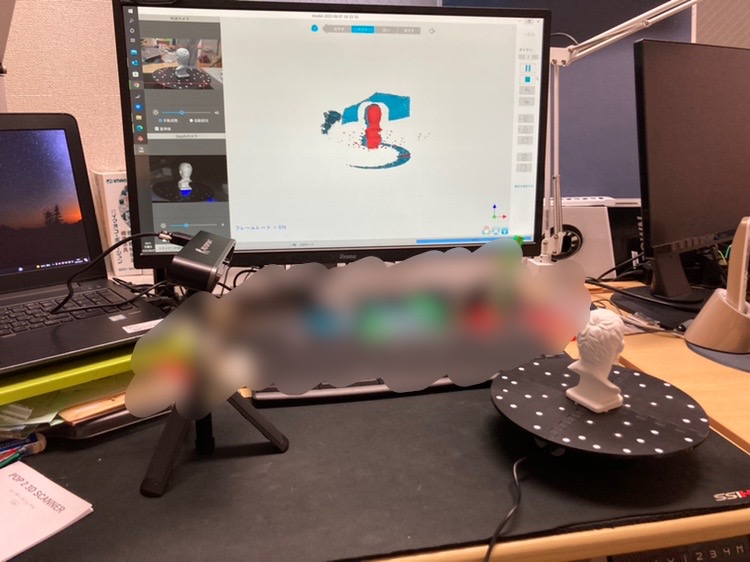 I thought I would introduce a 3D scanner this time, but I will research it properly and introduce it again.
In the second half, I did my best this week, so it's a little refreshing story.
For the past two weeks, I've been in front of the computer all the way until midnight, so I thought I'd like to be in a place with trees.
However, I thought it would be difficult to go to the mountains,
I thought about a lot of things, but I took a break at the rest area near the shrine on the back side of Toyokawa Inari, because there was a famous power spot near my house. 😊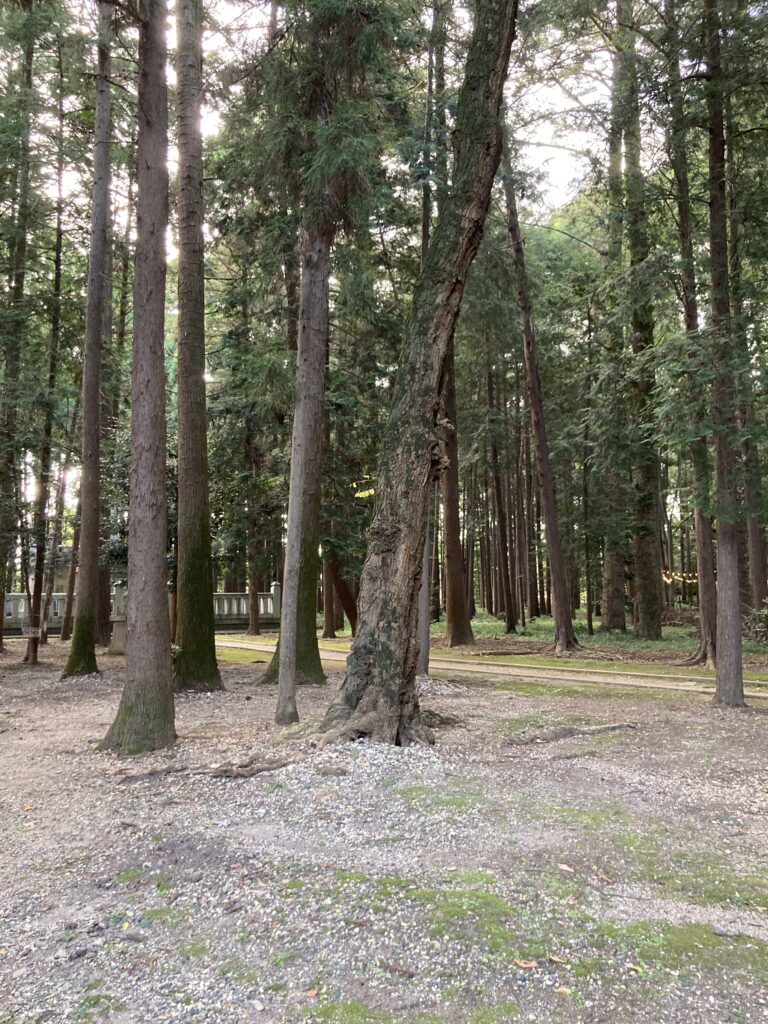 It would be nice if the trees were growing.
There is no direct sunlight, but the cool breeze is nice.
Unfortunately, it's not in the mountains, so it's a pity that the cicadas don't have the atmosphere of Higurashi.
But it was a big change.
Thank you.
Note: Some places are off-limits, so be sure to follow the rules.
Also, maybe because I was too enthusiastic, my shoulders suddenly became so stiff that I couldn't move my neck, so I wanted to do something about it. 😊
It's a super sento, but
It is recommended for a change of mood because it is designed to be fun. This time, I slowly warmed my body with carbonated water at 36 degrees Celsius, and when I became soft, I sat on a massage chair and relaxed my shoulders and back.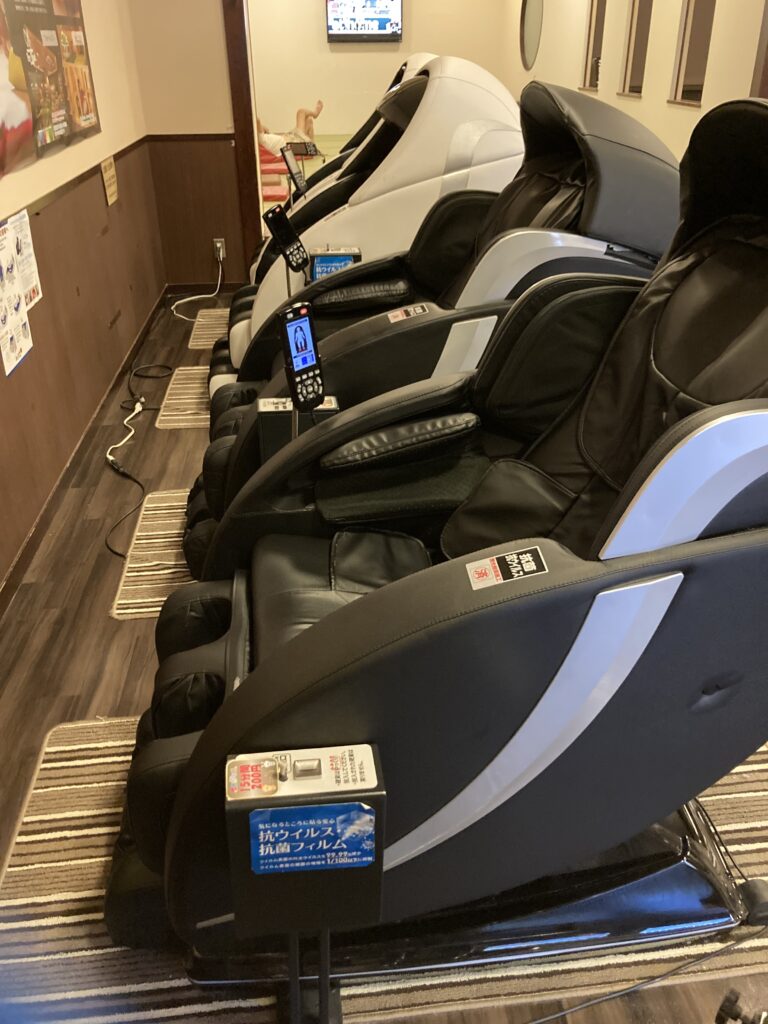 But even that was pretty refreshing.
Thank you very much.
I was able to refresh, so I'm going to do my best again this week.
thank you. 😊
---
Industry Love
インダストリーラブ
Industry Love
TEL:0533-56-7013
FAX:0533-56-7015
mail:otoiawase@industrylove.biz
address:〒442-0051 愛知県豊川市中央道3丁目31番地
address: 3-31 Chuo Expressway, Toyokawa City, Aichi Prefecture 442-0051
問合せ担当:中尾
Inquirer: Nakao