To Trial Village + Proposal for cost reduction of parts
Thank you for your hard work this week.
We are doing custom parts production in Toyokawa City, Aichi Prefecture.
This is nakao from industry love.
Dream is to do what you want to do
Participate in the construction of a space elevator and go to space with a space elevator.
Well, this week marks the end of August.
In August, I got a job on a large property, and I think I used 75% of the thoughts in my brain there.
To be honest, I think I put a burden on my family because I used the range of thinking that I use in my daily life.
I'm really sorry that it's been a while.
If that's the case, you might be told to reduce the number of blogs,
I think that I need to send out information and study for evolution, so I'm making time.
By the way, last weekend, I went to Toyohashi's coworking space "Trial Village" to listen to the "SNS Advertising Course".
I will omit "What is a coworking space?", but "Trial Village" is a wonderful place where you can enjoy working in a fun atmosphere.
(I'm speaking from my point of view, so please correct me if I'm wrong.)
I listened to Mr. Ogura, a staff member of "Trial Village".
So why did you take the "SNS Advertising Course"?
I also want to promote Industry Love,
Our office now has plenty of space, so
I wanted to do a shared office (rental office) and I was wondering if I should advertise it.
To put it simply, those in their late 20s to early 40s who are thinking of starting a business,
Or I want to tell those who have just started a business.
Free use of MFPs, A1 printers and 3D printers.
There is a wired LAN and wifi environment.
There is a shared meeting space.
A desk and partition are also included.
Because we can provide SET with
At first, there is a merit that the cost + risk of preparing office equipment can be suppressed.
It feels like that, so if you see this blob, please let me know.
Well, in the second half, I would like to touch a bit on the work of NK-design.
Currently, Twitter is the main SNS that Industry Love and its original business, NK-Design, use.
Recently, I've been using Twitter with the intention of tweeting once a day.
So I tweeted about cost reduction.
It's like this.
"I came up with the idea of ​​a washer (right) that is often used for chuck positioning.
Wouldn't it be cheaper to use bearings like the one on the left?
Washer, about 600 yen at a certain catalog maker.
Bearings are about 150 yen.
If you have any opinions, I would love to hear from you. "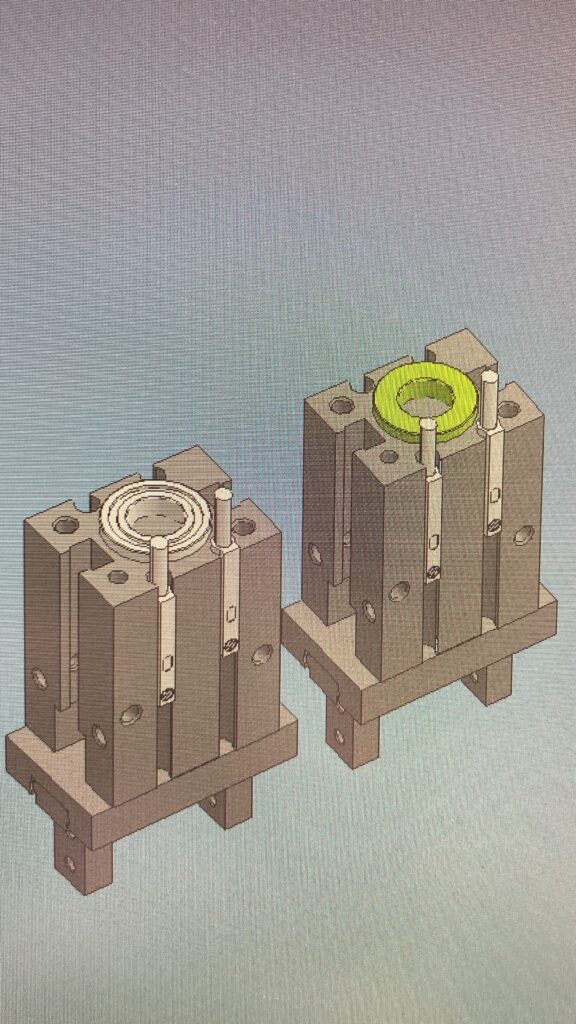 Bearings are attached to the base of a bicycle wheel.
It is a part for smooth rotation.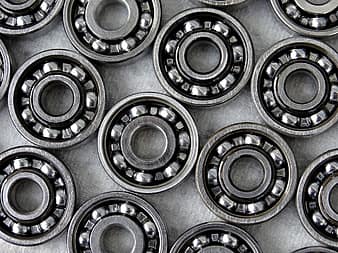 A little while ago, fidget spinners became popular,
It is the part used in the center of that.
Positioning is when parts are attached together.
It means to make holes in parts and insert pins into each other's holes to fix them together so that there is no misalignment.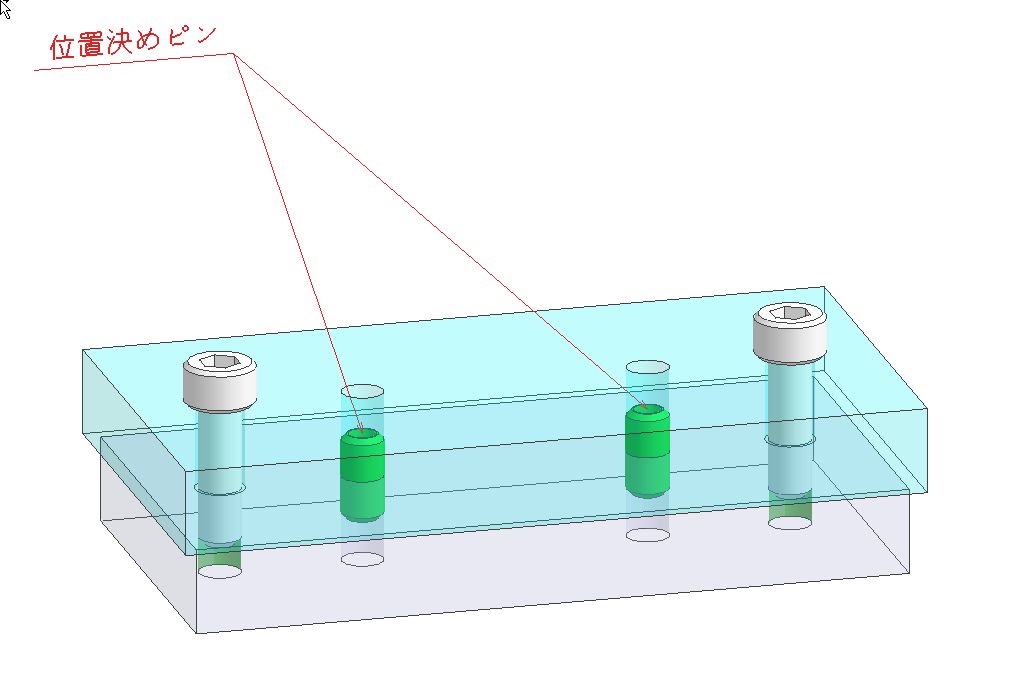 Because the parts used in the factory called air chucks have a special hole size for positioning,
I can't use mass-produced pins, so I feel like I have to make them one by one.
In that case, it would be quite expensive to make one by one, so I was wondering if there was a better way.
I came up with the idea of ​​using bearings.
These bearings are standardized, there are many types, and they are mass-produced, so they are cheap.
After searching, I found a bearing that perfectly matches the diameter of the air chuck.
That's what I thought and tweeted.
But all you need is the size of the outer circle and you don't need the ability to rotate it!!
But it's definitely cheaper than making each pin individually. (Because of mass production)
But I wondered if there was anything to worry about, so I made a request and tweeted.
Thank you for your valuable opinion,
"I don't think it's a problem, but I think it's better not to do it because it makes customers feel distrustful."
I think it makes sense.
To be honest, I would like to explain it to the customer and have them adopt it.
Such a discussion occurred and I made a fun tweet.
I am aiming to be a machine sommelier, so I would be happy if I could have such design discussions in the future.
I'm really thankful to you.
So, from here on, it will be an answer version about the content you proposed.
When I posted an additional tweet saying, "By the way, 20 chucks are used side by side, so the cost can be reduced accordingly."
"If you want to align 20 pieces, how about making a groove on the mounting surface of the chuck with an NC milling machine to make it stepped?
Accuracy is achieved by applying the outer shape of the chuck body to the two surfaces of the step.
Costs can be reduced by eliminating spigot processing and positioning washers themselves."
I received a tweet.
There is no tolerance for the outer shape (thickness direction), so that's where I'm concerned.
I think it's a good move.
Well then, I will process a round hole and a square one, so
I was also worried about how much the price of parts would change, so I investigated.
Prepare the shape of 2 parts with .
(This time, it is assumed that 10 will be arranged.)

And if you can make it this far, Ms. Mevie, please.
Use Meviy's automatic quotation function to find out the price difference.
Of course, the material and board size are the same.
It seems that Mr. Meviy checks the number and accuracy of holes and processing one by one and makes an estimate by adding points.
The price is similar to that of the processing shops in town, so I can estimate the amount and acquire a sense of cost.
Thank you Meviy.
Round hole processing is about \14000
Square hole processing is about \22500
 
Price difference ¥8500
the bearing
\150 x 10 is \1500, so square hole machining is expensive. smile
With that in mind, we came to the conclusion that there is merit in introducing bearings when looking only at cost.
However, we do not know what effect the grease inside the bearing will have in high temperatures or in an explosion-proof atmosphere, so please be aware of that.
---
Industry Love
インダストリーラブ
Industry Love
TEL:0533-56-7013
FAX:0533-56-7015
mail:otoiawase@industrylove.biz
address:〒442-0051 愛知県豊川市中央道3丁目31番地
address: 3-31 Chuo Expressway, Toyokawa City, Aichi Prefecture 442-0051
問合せ担当:中尾
Inquirer: Nakao