I went to Kansai Manufacturing World.
We are Industry Love, which manufactures order parts in Toyokawa City, Aichi Prefecture.
Thank you for your hard work this week.
It suddenly became cold in the second week of October.
There is also a temperature difference in the morning and evening, so please take care of your physical condition. 🙇‍
As an aside, "Mobile Suit Gundam Witch of Mercury" has started.
I really like FS and robots, so I'm thinking about taking a look.
I feel like I'm watching a week late, and now I'm surprised that the 1st episode suddenly started from Bit Weapons.
I can't wait to see what happens next.
By the way, I went to "Kansai Manufacturing World" this week.
It's an interesting exhibition where you can see the front-line equipment of manufacturers such as mechanical equipment.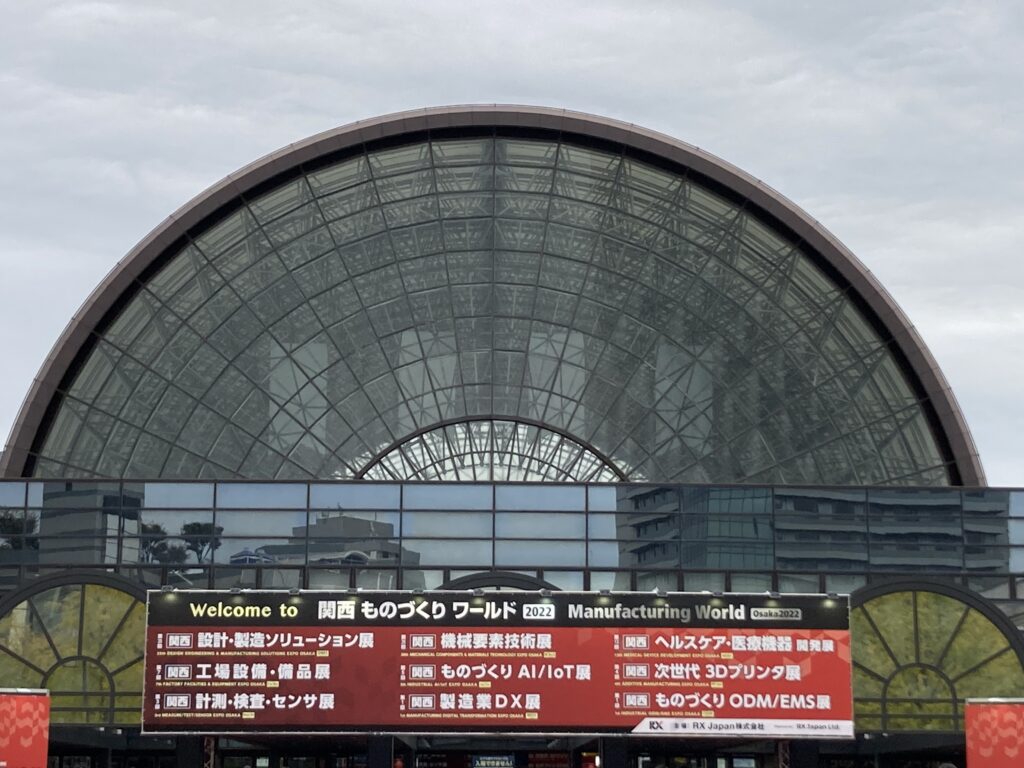 It's been three years since I've been to an exhibition like this, and compared to three years ago, I thought there were fewer people.
Another difference from 3 years ago was that the reception was unmanned with a touch panel system.
I was surprised from the beginning that the name tag was automatically printed out and "the capital investment is amazing".
However, since exhibitions are being held in various places, I thought that it would be easy to get the original by reducing the labor cost of the receptionist. smile
I often get inquiries about plastic parts at "Industry Lab", so I took a good look at the 3D printing booth.
There was a newly developed material that could be used in the final product even though it is stereolithography, so I thought that it would be popularized soon.
We hope that 3D printer companies will also introduce it as soon as possible. 🙇‍
By the way, the modeling method of 3D printers can be roughly divided into stereolithography and FDM.
The 3D printer itself is a production method for prototyping,
Stereolithography is more suitable for prototyping and looks beautiful,
FDM is rather practical and has a little difficulty in appearance
That's what it feels like.
Next time, I will introduce the types of modeling methods for 3D printers.
By the way, the 3D printer in Industry Lab is FDM.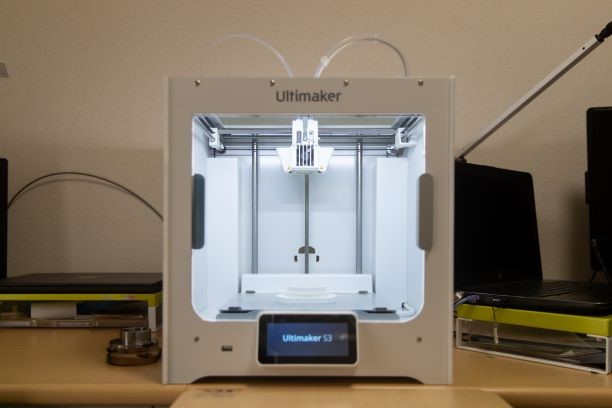 Other than that, such as a service to connect with overseas outsourcing and design,
A system that can collectively manage everything from specifications and concepts to assembly and operation.
There were many interesting things. 😊
Also, what was interesting was that there was a booth with people in cosplay,
It was an exhibition that made things like weapons that appear in anime and games for use at events.
People were gathering.
It's a modest manufacturing industry, but I think it's wonderful to collaborate with such a conspicuous thing.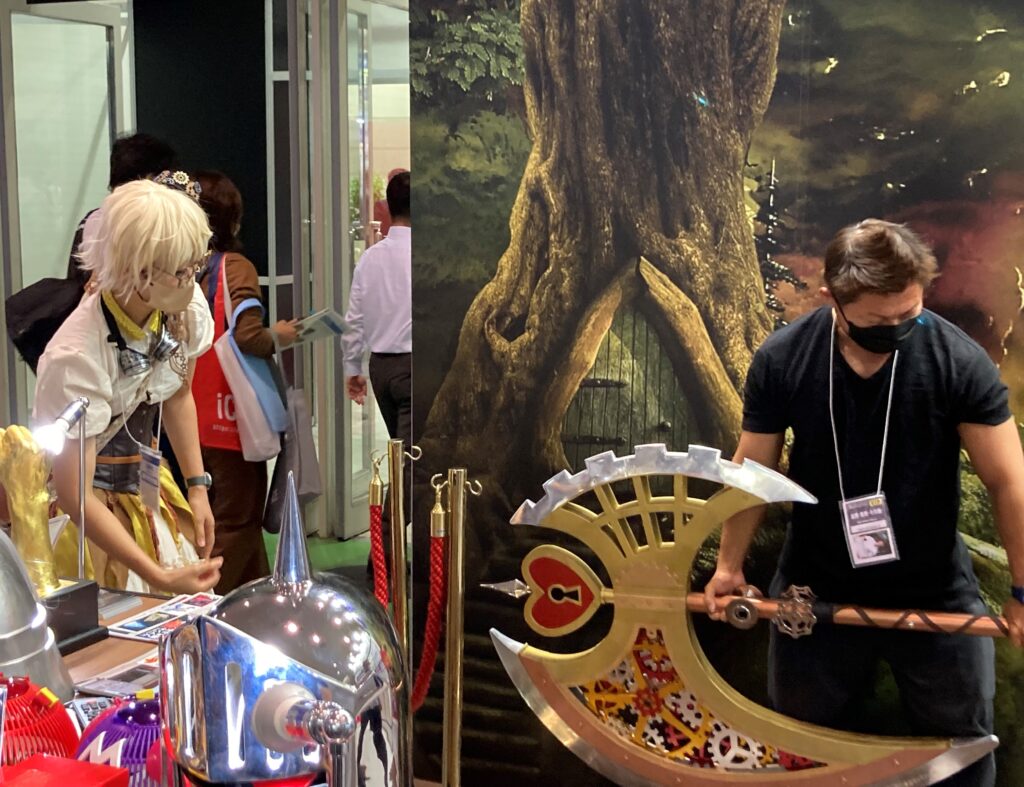 I have heard that the manufacturing industry is relatively mature compared to other industries and that economic expansion is difficult.
But for example, no matter how much IT evolves, I don't think hardware will disappear.
I believe that digital is only possible with equipment, and services are only possible with things.
Therefore, I think it is an industry that will never disappear and should not be degenerated.
So I still want to do my best.
By the way, Industry Love intends to do its best to aim for a combination of manufacturing industry and service industry.
I am still learning a lot, but I look forward to your continued support.
At the end
By the way, since I went all the way to Osaka,
On the way back, a friend who is the president of the equipment industry took me to an okonomiyaki restaurant.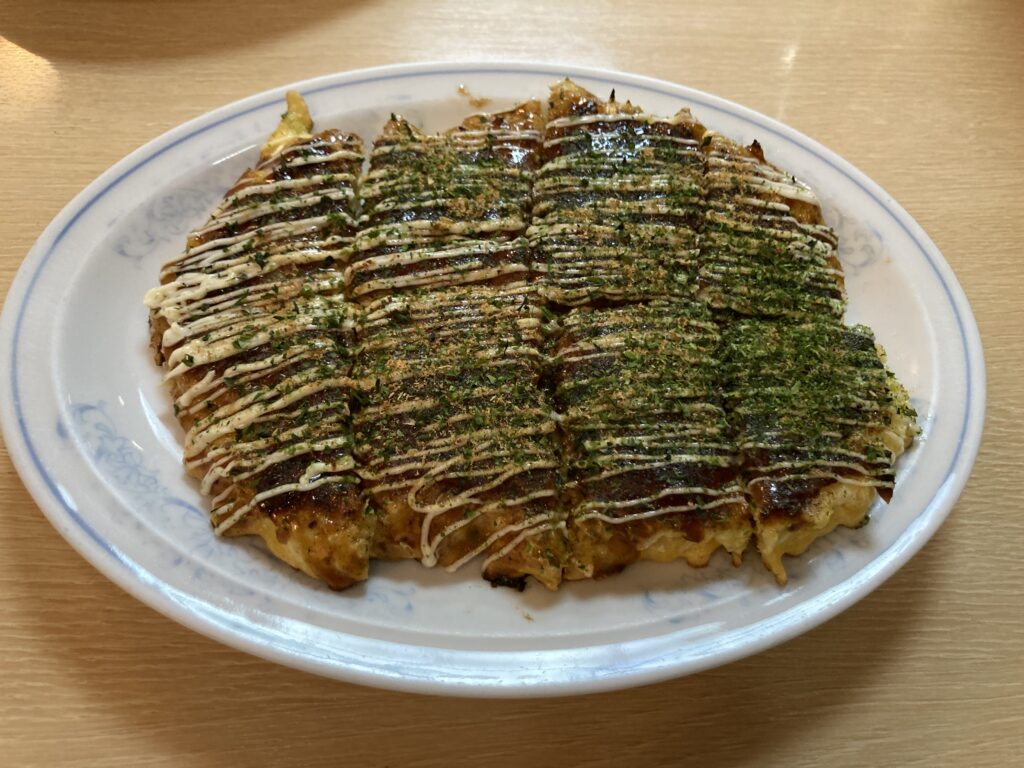 It was very delicious.
Thank you.
I came back for a day trip this time,
I thought that if I could go there with peace of mind, I should be able to take my time around Nihonbashi.
Thank you for reading today 😊
---
Industry Love
インダストリーラブ
Industry Love
TEL:0533-56-7013
FAX:0533-56-7015
mail:otoiawase@industrylove.biz
address:〒442-0051 愛知県豊川市中央道3丁目31番地
address: 3-31 Chuo Expressway, Toyokawa City, Aichi Prefecture 442-0051
問合せ担当:中尾
Inquirer: Nakao