Thank you for your hard work this week.
We are doing custom parts production in Toyokawa City, Aichi Prefecture.
Industry love.
September has arrived. Mornings and evenings, dragonflies are flying, and I'm starting to feel that it's autumn.
There are more autumn-ish photos like moon viewing and pumpkins on Twitter timeline.
I think that a comfortable season will come from now on, so I want to spend it calmly 😊
I hope that I can enjoy autumn reading, autumn studying, and autumn art.
Well, this week is about Mr. Kojima's nameplate.
I wrote it on my blog several times before, but I'm introducing it because the actual product was made.
From Mr. Kojima, who decided to build a new house,
There was a request to make an original nameplate, so I worked on making a nameplate.
I think there are many people who want to create an original feeling when it comes to nameplates.
But we have different ideas,
Some people prefer something that stands out, while others prefer something that doesn't stand out too much.
Mr. Kojima wanted something simple.
"Simple" is a very important word.
Simple designs are recommended because overly elaborate designs get boring.
It's just very difficult to make it simple and individual.
I want to increase my drawers more and more.
Even if I say simple in one word, there are still individual differences in feeling, so I drew various designs this time.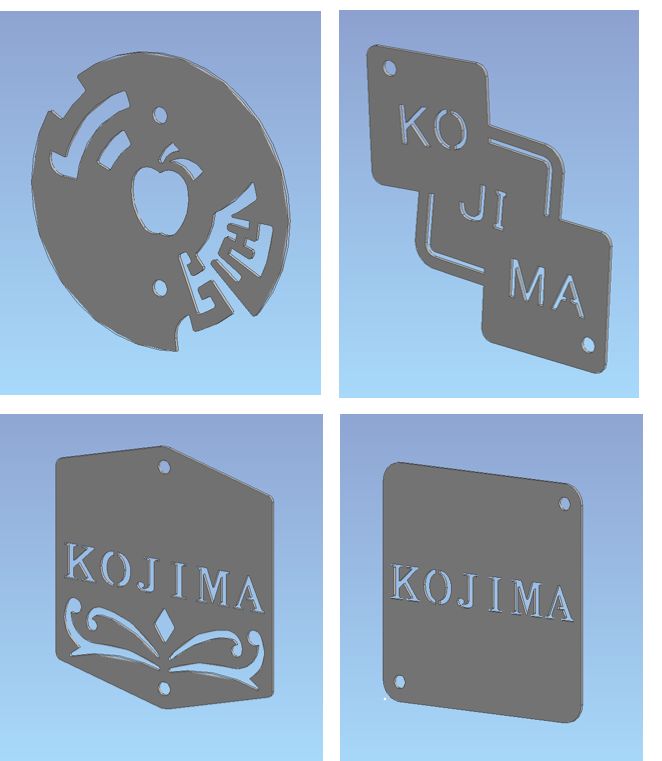 Since it is something that will be installed all the time, I think that I have proposed more than 10 types including minor modifications.
As Mr. Kojima was looking at it, an image welled up in his mind.
It has become clear that squares are good, and Roman letters and simple fonts are good.
Some people said that they don't like things that stand out too much, so the design has become more subdued.
However, if it was only this, it would lose a lot of individuality, so we talked about wanting some kind of accent, so we decided to make the nameplate a parallelogram with the right shoulder rising.

The reason why I made it soaring is that I hope that the future of the Kojima family will continue to rise.
As soon as the design is decided, we will create the data for the arrangement and manufacture it.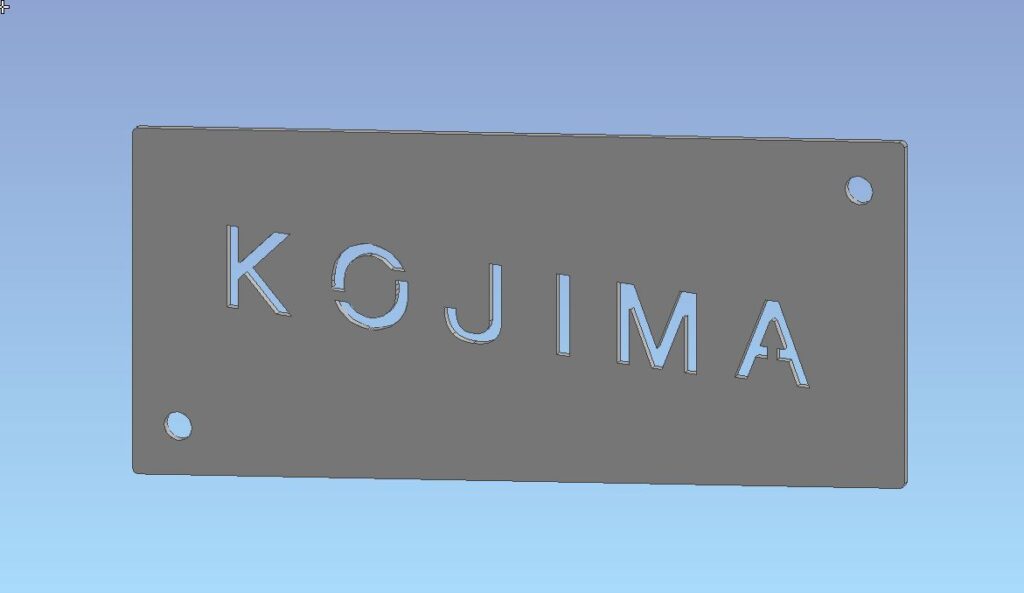 And the item arrived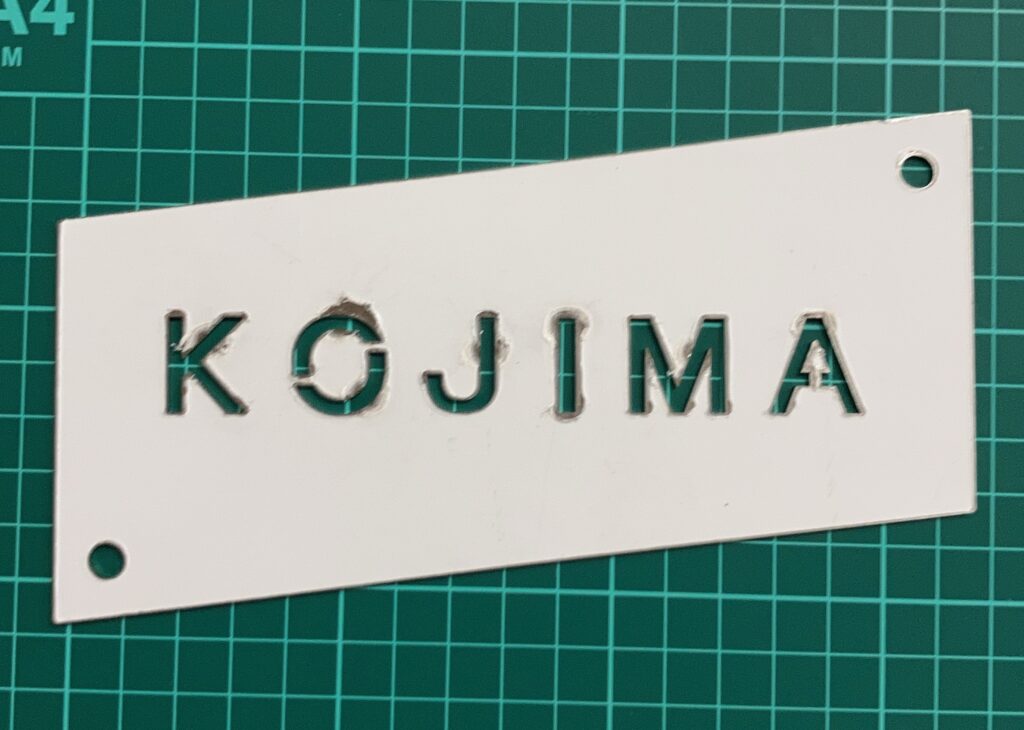 So I thought I'd like to take a film with Mr. Kojima, so I was waiting.
And this is the nameplate with Mr. Kojima and the film removed.
Ha, I feel like I've finished my work.
Well now, the original nameplate is expensive, right? You may think that, but for the sake of publicity, I delivered it to Mr. Kojima for about 10,000 yen.
The number of times you write the design will affect the price, so if you cooperate with us in that regard, I think we can offer it at a relatively low price, even if it is not the advertised price.
However, please note that if there is a non-standard color, special material, or special processing, the price will increase accordingly.
Conversely, if you are prepared for the price to some extent, I think you can handle selfishness.
You can also make nameplates for companies and stores ♪
If you think it's good, please give us a shout. 😊
I will report the continuation because I was allowed to take a picture after attaching the nameplate to Mr. Kojima's house.
Thank you for reading today.
---
Industry Love
インダストリーラブ
Industry Love
TEL:0533-56-7013
FAX:0533-56-7015
mail:otoiawase@industrylove.biz
address:〒442-0051 愛知県豊川市中央道3丁目31番地
address: 3-31 Chuo Expressway, Toyokawa City, Aichi Prefecture 442-0051
問合せ担当:中尾
Inquirer: Nakao